Company Profile

Muranoglass Jewellery, factory is in Venice, established in 1984 by the experience a producer of watches with glass of Murrina Veneziana to which the bezels of Murrina were applied, strong of his experience and knowledge thank's all these years, in 1995 he decided to begin a new production of jewelry articles, different from the ones offered from other shops.
For this reason he started a collaboration with one of the most important Murano artisan manufacturer, glass, thank's his production's experience, and the young designer, for the plan and the realization of new jewelry lines and objects.
This co-operation and the creation of those new lines allowed us to grow considerably the sales up, increasing in a short time both Italian and Foreign customers, exporting successfully all over the world. At present three different collections are being produced : Made in Italy watches with Murrina Veneziana glass, Murano glass Jewelry and accessories, our collections are updated every 15/20 days with 3/4 new models.
Today, we distribute our products in Italy and in 43 major foreign countries. More than 1.700 customers have come to love and appreciate our beautiful, ever changing and always trendy, Italian products. They know that they can expect the best that Made in Italy can provide and rely on us for a timely and absolutely professional service, with the guarantee of the true: Made ​​in Italy
We look forward to be your link to the world of beautiful "Made in Italy"
Glass Processing in the our Factory in Murano - Italy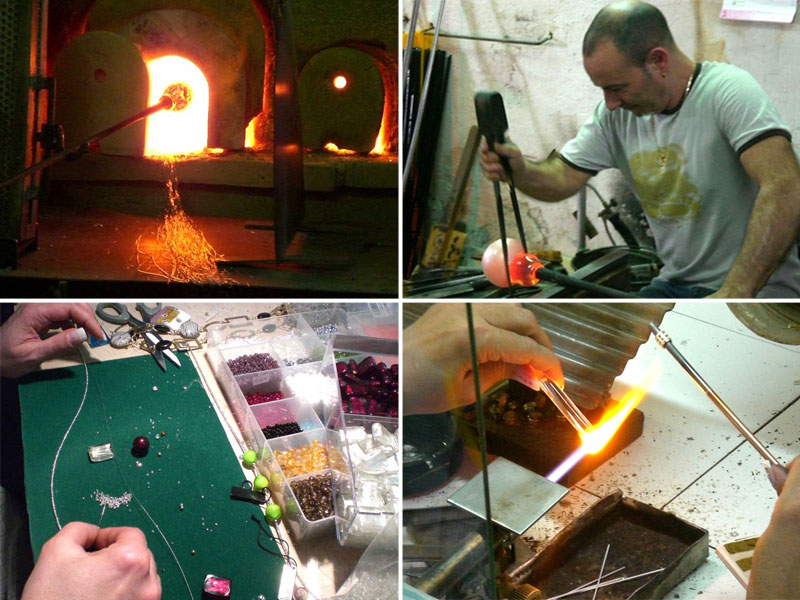 Our Showroom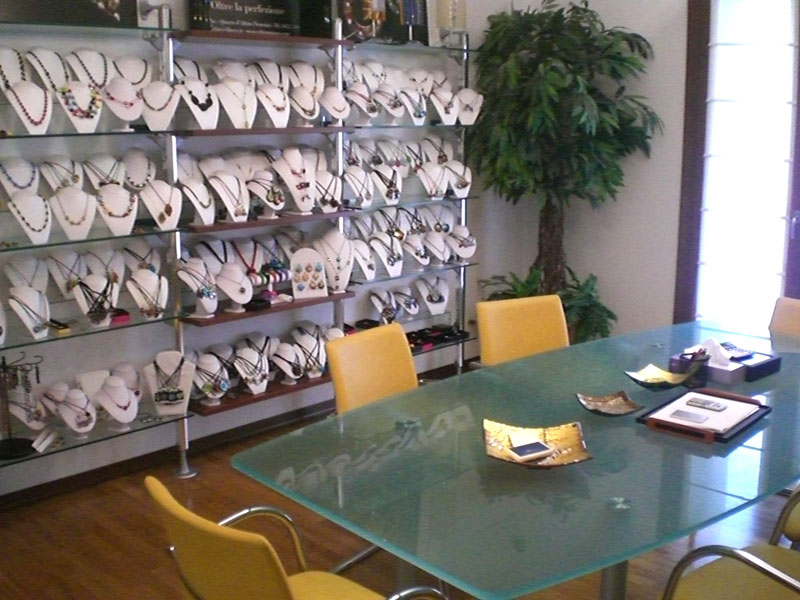 For further questions or more details, please visit the FAQ page on our web site.


Phone + 39 347 6687199 - Fax.+ 39 041 8842009
e-mail : info@muranoglass-jewellery.com
Venice - Italy