GUARANTEE:
We supply Warranty on all our products Original Murano Glass, in addition whit stamp in back to a Guarantee of origin assuring you that all our products are Hand Made in Italy 100% Murano Glass. Our articles are Nikel Free 94/27/CEE .
CERTIFICATE OF GUARANTEE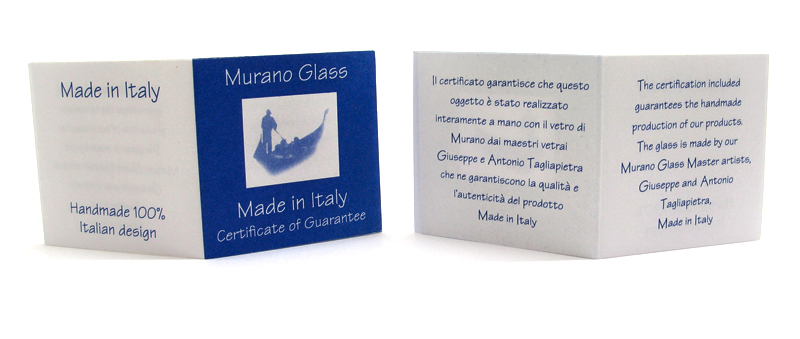 Murano Glass Certificate - Made in Italy
-------------
All our articles are Murano Glass printed or fire engraved on the back. We are the only company doing it as we believe this procedure brand and distinguish our items from the not original Murano items. Moreover, to offer a further guarantee to our clients who are buying a real Made in Italy product, the hallmark is non-fading, not scratching and lasts forever.

( For technical problems, beads are excluded )
Back pendant, glass Sheet technique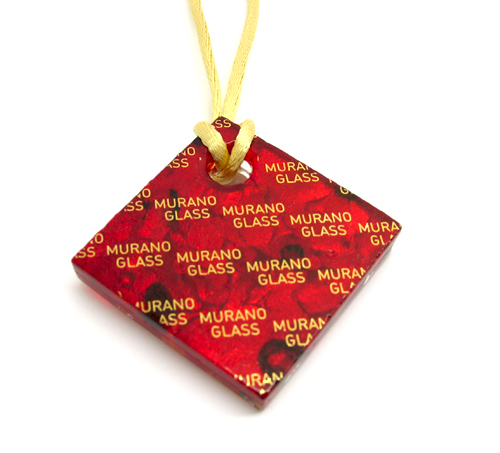 Back pendant, lampwork technique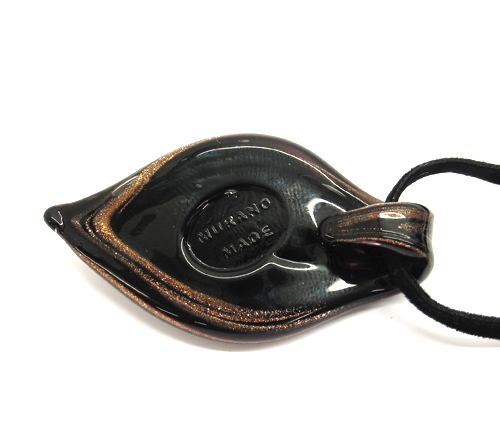 For further questions or more details, please visit the FAQ page on our web site.


Phone + 39 347 6687199 - Fax.+ 39 041 8842009
e-mail : info@muranoglass-jewellery.com
Venice - Italy